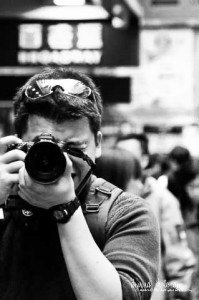 Edmund Sim started his professional photography in 2009 in one of life's greatest mysteries – "In search of a legacy"
In a short span of time, he was accepted as a member of the Artistic Guild of the Wedding Photojournalist Association AG|WPJA. With a gentle approach to people and a love of capturing images of life, emotion and people relationships, his work allows them to re-visit their day, time and time again through their album story.
During his photography journey, he has founded a Photography Society – East Coast Photographers – at his community grassroots level. He also Chairs the Photography Club for the YEC – Joo Chiat Community Centre where he conducts courses for new photographers.
Edmund also believes in promoting community spirit by volunteering the society's photography services to charitable organization in their reach out events.
"Photography has an amazing power to influence, motivates and bring an event back to life. I find it much joy and fulfillment to be able to combine my passion, my hobby, my job and my life through a simple activity call Photography"